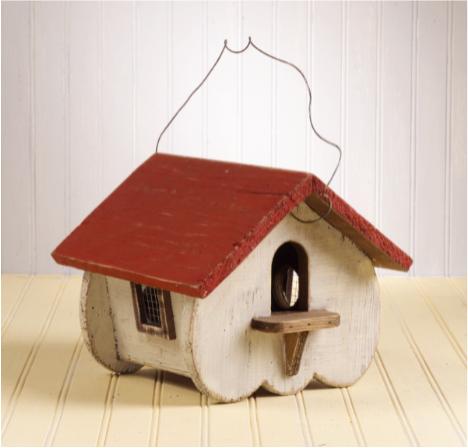 Canadian Bird Barn Birdhouse

Item Number: BH342
Dimensions: 11" x 7" x 8"


This birdhouse is a reproduction of a classic Canadian birdhouse. Made from wood with a wire hanger, this colorful birdhouse has vents to keep your birdie friend cool in the summer.

Its colorful red roof looks great in a lush green garden or backyard.