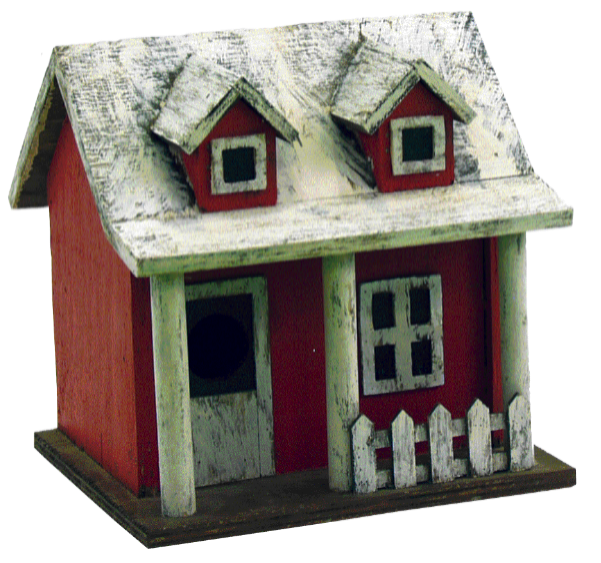 Picket Fence Cottage Birdhouse


Item Number: 50136
Dimensions: 8" x 6.5" x 8"


Now your fine-feathered friends can have a piece of the American dream too. Birds will be as comfy in this traditional house as you would be (if it were 100 times bigger).


Use as an indoor decorative accessory, or place on a pole or pedestal out back for use as a home for your colorful backyard song birds.

This is a post mount birdhouse. It has no hanger.